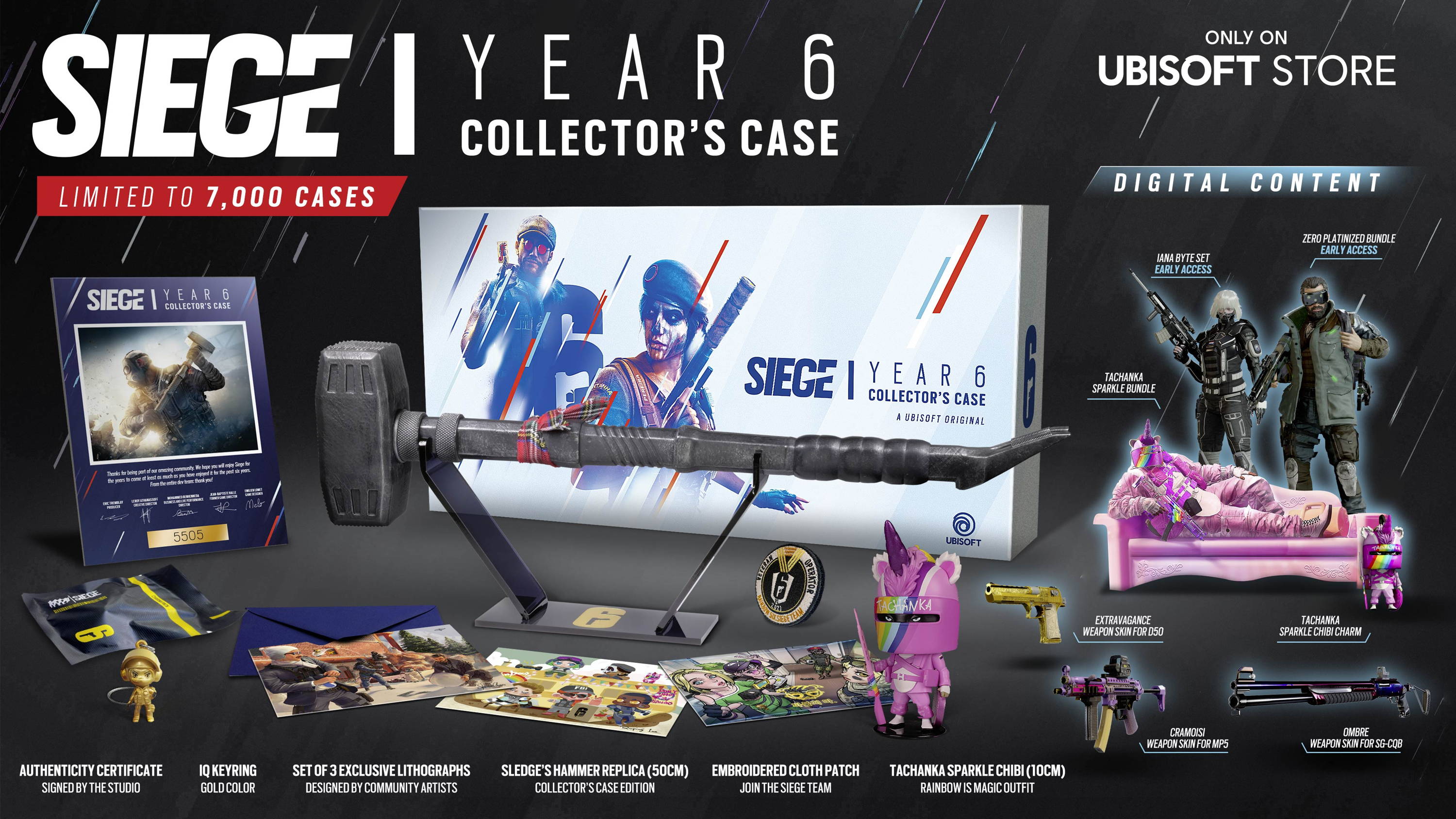 LIMITED EDITION : 7000 UNITS WW
RELEASE DATE : DECEMBER 2nd
Located outside United States or Canada? Please click here to visit your local store.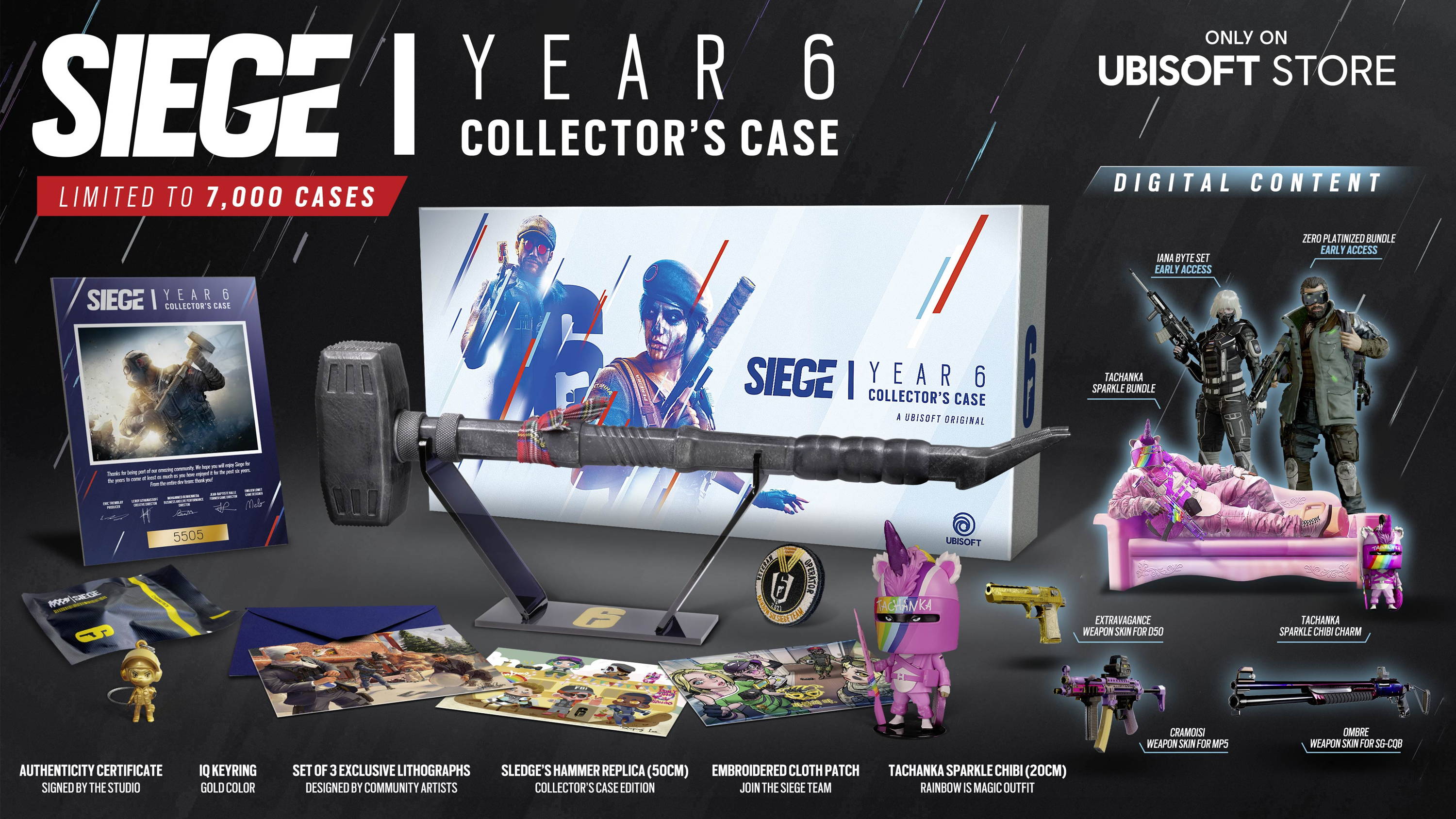 LIMITED EDITION : 7000 UNITS ONLY WW
ESTIMATED DELIVERY : FALL 2021
The Siege Year 6 Collector's Case will include a range of high-quality collector's items:
- The high-end Ubicollectibles® replica of Sledge's iconic hammer a 50cm/20" powerful tool in your hand
- A Certificate of Authenticity including a thank you letter written and signed by the production team, each one individually numbered from 1 to 7000
- The Sparkle Tachanka Chibi straight out of the "Rainbow is Magic" event.
- A gold colour key chain inspired by IQ, the emblematic GSG9 operator of Rainbow Six Siege®
- A set of 3 lithographs designed by talented artists from the Rainbow Six Siege® community
- A unique embroidered cloth patch to display that you are part of the Rainbow Six team
- The Collector's Box with an artwork inspired by Rainbow Six Siege®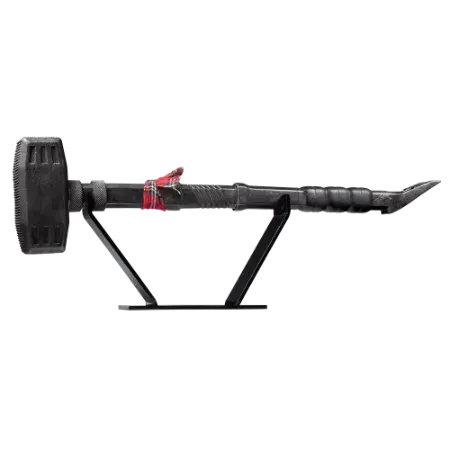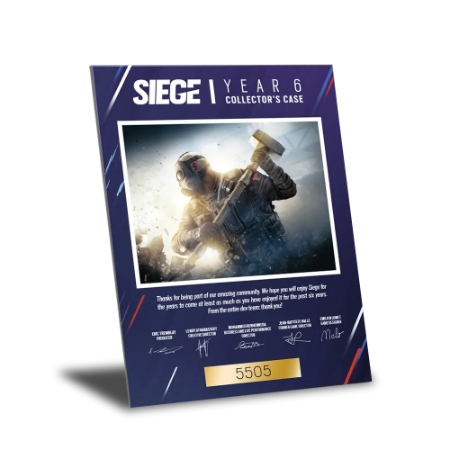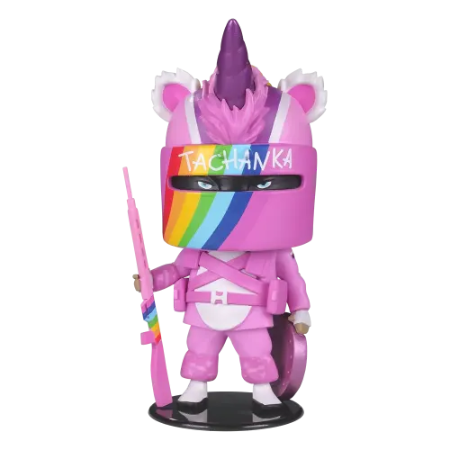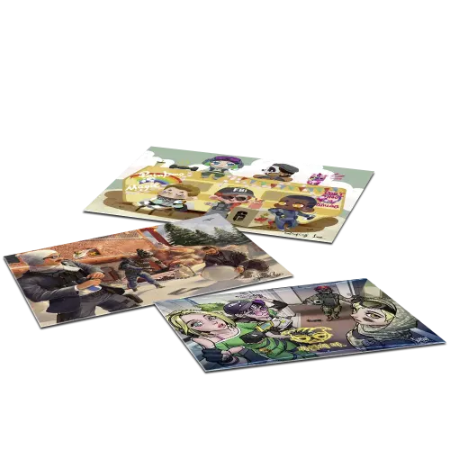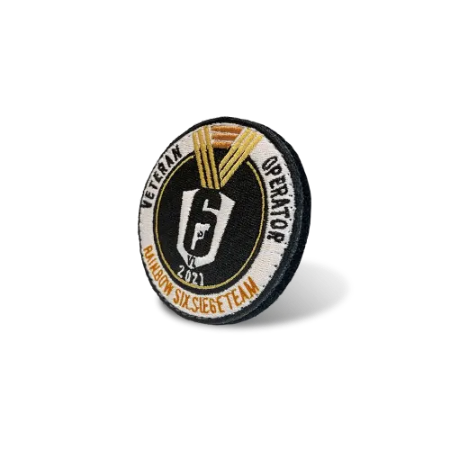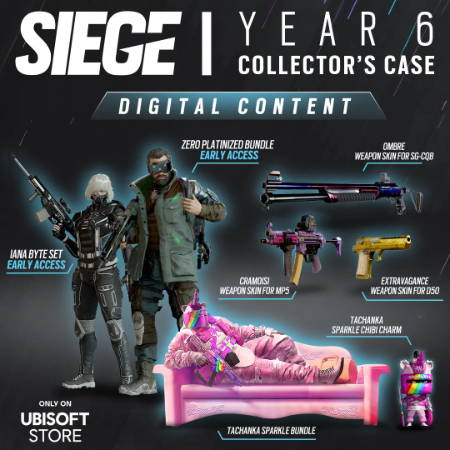 Additionally, the Siege Year 6 Collector's Case includes digital content that you will be able to unlock and use the game Rainbow Six Siege® on the platform of your choice:
- An exclusive Tachanka Sparkle Chibi charm inspired from the event "Rainbow is Magic" from the game Rainbow Six Siege®

- The Tachanka Sparkle Bundle including the famous That Pink Camo uniform, The Unicorn headgear, TA-CHAN-KA charm and the Glitter Rainbow weapon skin for 9x19VSN and DP27

- Early Access to Zero Platinized Bundle including the Windbreaker uniform, Chrome-plated headgear and Tempered Alloy weapon skin for MP7, 5.7 USG and SC3000K

- Early Access to the outstanding Iana Byte Set including the Terminal Framework uniform, Terminal Program headgear, Aegis Gemini charm and Datum processor weapon skin for the ARX200
* Final content and release dates subject to change. Some features may not be available at launch. Content may be available for purchase and/or as giveaway(s) separately at Ubisoft's sole discretion at any time. System requirements pending. Please check system requirements and product details/restrictions before purchase and upon game release before redeeming your pre-order.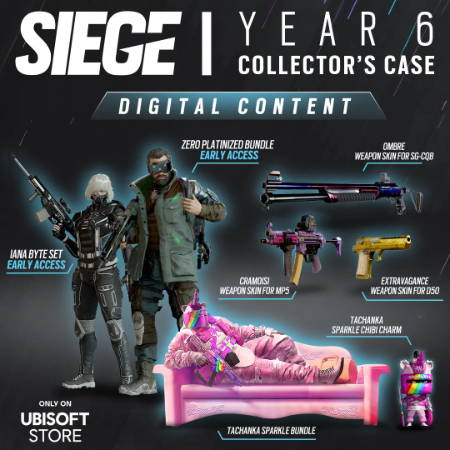 SLEDGE'S HAMMER KEY FEATURE :
- Official replica of Sledge's Hammer inspired by the Rainbow Six Siege® game.

- 1:2 scale replica

- Fabric Tartan piece on the handle

- Length: 50 cm

- Comes with a stand to display on

- Material: PVC, ABS and Fabric